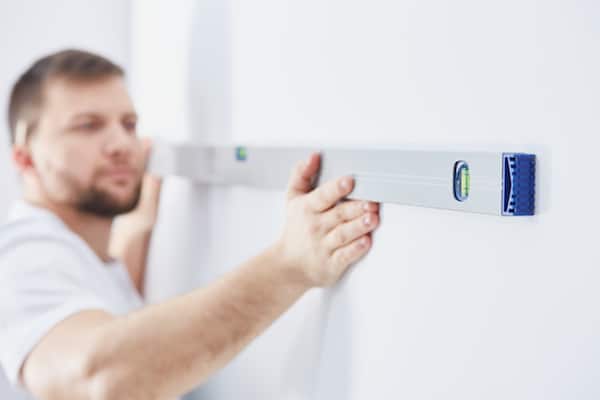 As a homeowner, you probably have a long list of projects you want to accomplish eventually. From fixing that dripping shower head to finishing the basement, your home project list likely includes a wide range of tasks from simple to complicated. When you're ready to start checking items off your to-do list, though, you might be wondering: Who can I hire to help me? Should I call a handyman? Does this work require a home contractor?
Before starting your home improvement project(s), it's important to understand the difference between the two so you can decide which one is right for you.
The differences between a home contractor and a handyman
At first glance, you might assume that a handyman and a home contractor are the same thing. After all, you hire them to complete a project they have experience in, whether that's painting, fixing broken fixtures or constructing a new deck. But the truth is that contractors and handymen have some subtle, yet important, differences.
Home contractors are usually licensed by the state to provide specific services, such as HVAC, electrical, construction and so on. They also must renew their licensing and abide by local and state regulations. To comply with licensing and regulation requirements, home contractors may have to have a certain level of experience or type of certification or training.
A handyman is usually a skilled, experienced professional who can perform a wide range of tasks and repairs. While it's a very good idea for a handyman to have insurance, not all states or local authorities require handymen to have a license or to carry an insurance policy. Their rates vary widely based on experience and specialities and, in some states, handymen may not be hired to complete certain work.
Depending on the type of work you need done in your home, you'll have to decide which of these professionals is the best fit.
When should you use a home contractor or a handyman?
When you're ready to get started on a home project, you should to take into account the scope of the project, including timelines, necessity for permits and budgets.
Because contractors are licensed and registered to perform specific work, they are often the best option for projects that require knowledge of zoning and local codes. Contractors are generally more familiar with the permit for projects like home additions, electrical work and basement finishing. Major work such as finishing a basement or remodeling a bathroom require permits.
However, smaller-scope projects do not require permits and may be more fitting for a handyman to complete. Projects like painting, switching light fixtures or even spackling drywall can all be accomplished by an experienced handyman.
Choosing the best home contractor
Licensed, insured and highly-experienced home improvements professionals, whether handymen or contractors, can make your home improvement project an easy feat. HomeSquare's home contractors are here to help, whether you want to finish your basement, remodel rooms or renovate your kitchen. Our licensed contractors can also help with exterior and seasonal home maintenance.