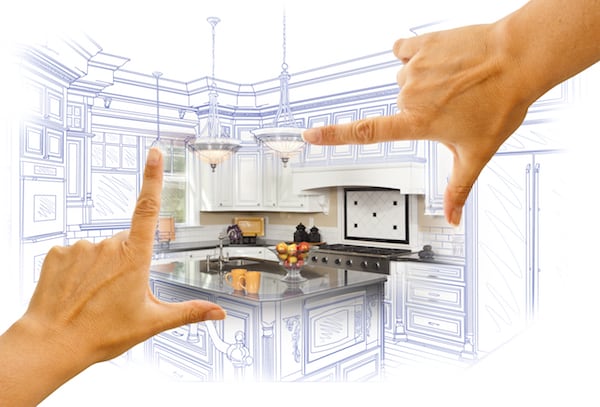 When winter rolls around, the number of completed home improvement projects plummets as predictably and as quickly as the temperature outside. The cold weather makes it challenging to conduct work outdoors, making it hard to build decks, power wash homes, repaint, seal driveways and perform so many other essential home maintenance tasks. Homeowners go into "hibernation mode" as well, wanting to stay warm and cozy indoors throughout the cold winter months. The combination of the two means that many home maintenance tasks are placed on hold.
In fact, this lull in the home improvement cycle is a good thing for homeowners who want to get a head start. The "slow season"  leaves contractors with a lot more time on their hands – time which you can use to your advantage. Winter is actually the perfect time to pull the trigger on indoor remodels of any size, to either get the work done while contractors are less busy or devote more of your time to the planning phase.
How the home improvement project process changes in wintertime
Winter is the perfect time to complete smaller, indoor home projects. Fewer calls and requests for last-minute jobs means that contractors can devote more time to your needs. With fewer items on their to-do lists, busy contractors can focus on planning, prepping and completing your project on time.
In springtime, homeowners may feel rushed to come to decisions on finishings and furnishings. During the winter months, however, there is more than enough time to review options and there may even be more options available to you. Since fewer people venture into stores for tile, flooring, fixtures and other materials when there's snow on the ground, you may have an easier time finding what you need.
How to start your home improvement project
Design your project. Do you want to move walls, or just install some new shelving? You may need an architect depending on the size and depth of your project. Less complicated projects may require an interior designer, or a design-capable contractor like HomeSquare who can work with you to draw up your plans. During the planning phase, your contractor will help you select the right professional to fit your needs.
Establish your needs. This is the time to decide your budget and choose which elements are most important to you. Your contractor will help determine what needs to occur to complete your job correctly, as well as how much a project of your size will realistically cost.
Select your materials. Where does your floor budget fall on the spectrum from marble to simple linoleum tile? Does your bathroom remodel involve gutting the whole room, or just adding some new fixtures? Take time to select, purchase, and if need be, specially order the materials you need.
Obtain permits. Your contractor may need some time to obtain the proper permits. Not every project requires a permit, but those that do cannot begin without the proper documentation in hand.
How much time do home contractors need to complete your home improvement project?
We've chosen some of our most popular projects to illustrate how much lead time you need to properly tackle it.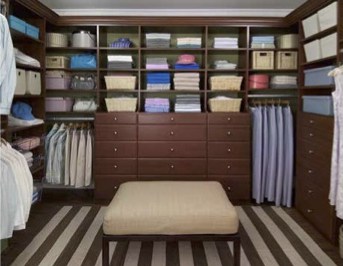 A custom closet gives you a head start on the springtime closet purge. From modular shelving to special space for your shoes, a custom closet creates the space you truly need instead of simply "putting up" with your home's original closets which may not meet your family's needs. While it seems simple enough, mapping out and plotting your new custom closet is key to ensuring all the components fit correctly and work together.
Unlike some specialty shops like California Closets, HomeSquare can handle custom needs that frequently accompany closet build-outs, including adjustments to doors, moving walls, flooring and more. We work with the great team at to install their beautiful, affordable closet storage units that come in a range of styles.
Total planning time: Two weeks
Total construction time: Up to three weeks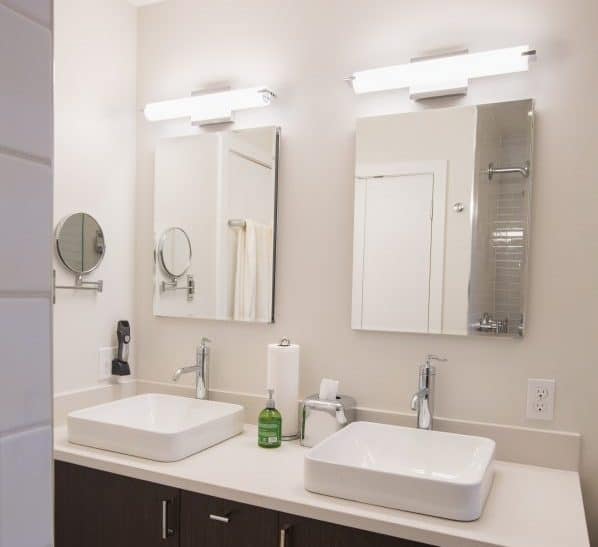 If you're in the market for a new bathroom, plans to renovate can vary widely depending on budget, scope of project, the type of bathroom (half or full) and bathroom age. Proper preparation may even unveil important, deeper problems which would need to be addressed before any project begins.
Total planning time: One to two weeks
Total construction time: Two to five weeks
An unfinished or semi-finished basement holds major potential to boost your home's value. Transforming empty space into a game room or family room expands your living space, but not without time and financial investment. Since basements are integral to your home's structure and foundation, plans to remodel need special and careful consideration to navigate load-bearing walls, pipes, hot water heaters and other critical elements commonly found in this area of your home.
Total planning time: Three weeks
Total construction time: Two-and-a-half months
Have a question about your remodel project? Whether it's a glimmer in your eye or already permitted, we're happy to provide a free consult or estimate.