HomeSquare is committed to long-term relationships with our clients, and our approach to home renovation reflects that dedication. Whatever your home renovation need, HomeSquare is there from start to finish, and beyond! If you'd like to finish your basement, remodel a bathroom, upgrade that closet, or build a new addition, give us a call! Here are some recently completed projects:
Multi-room Remodel
Complete kitchen redo including countertops, sink, cabinets, appliances, wallpaper, backsplash, lighting, and flooring
Update HVAC system
Master bedroom, kitchen, and living room floor repaired and refinished
Rot and pest repair/restoration throughout house
Four bathrooms gutted and finished
Stairway handrail brought up to code
Replaced and rehung doors throughout house
Carpet replacement in bedrooms
Kitchen Renovation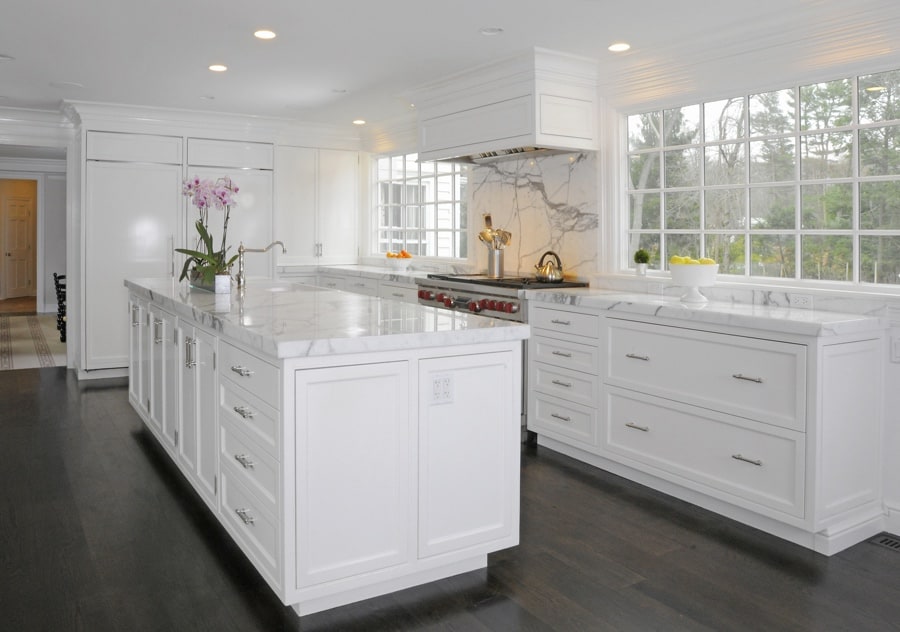 Demo and disposal of existing cabinets and appliances
Reframe opening
Drywall and trim
Cabinet installation
Stove, dishwasher and refrigerator installation
Relocated outlests
Installation of sink and faucet
Crown moulding installation
Repaint ceilings & walls
Garage Makeover
Repaint ceilings & walls
Prep & install epoxy floors
Seal visible joints around garage perimeter to prevent rodent entry
Powerwash exterior doors and repaint interior
Home Facade Overhaul
Install new front columns with metal bases
Replace front door
Install new combination screen/storm door
Paint front porch
Repoint front walk
Powerwash front of house
Paint brick around front door
Paint garage doors
Repair rotten sills and casings on house and garage windows
Reset Belgian blocks
Repoint side door walkway
Basement Remodel due to water damage
Reframe with PT lumber
Insulate & sheetrock newly framed areas
Prime & paint
Apply headboard & base molding to match existing
Custom Closets
Beautiful units in a wide variety of finishes including Espresso (pictured here), Clay, Lava, Chateau, Driftwood, Ivory, Desert, Sierra, Chestnut and more.
Organize your bedroom closet, pantry, garage, home office, laundry, etc.
Unlike specialty closet outfits like California Closets, HomeSquare can take care of the all the aspects that so often accompany these projects: flooring, doors, moving walls, etc.