by guest author Shawna Feeley
As the adage goes, "You never get a second chance to make a first impression." This is something I learned from either a dandruff commercial or my Nana Ruth, (both, I think), but the message is sound.  Take a good look at your front door and see if you are maximizing your ability to wow and welcome your guests.  With new door paint, plants, container gardens, doormats, house numbers, wreaths and door knockers, there are many ways to spruce up your curb appeal.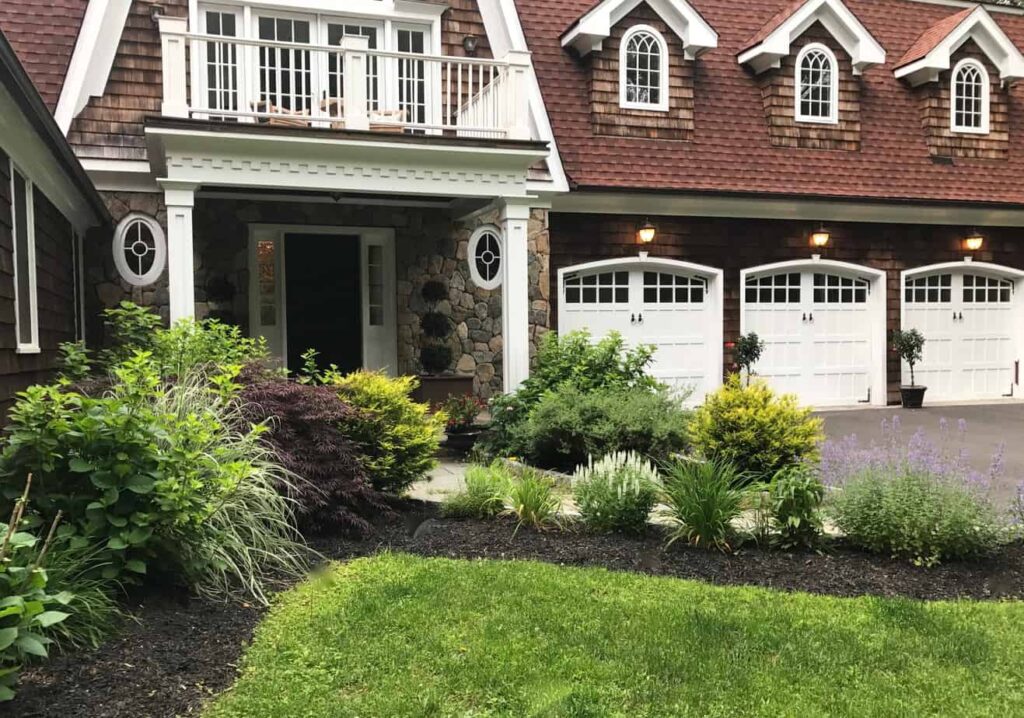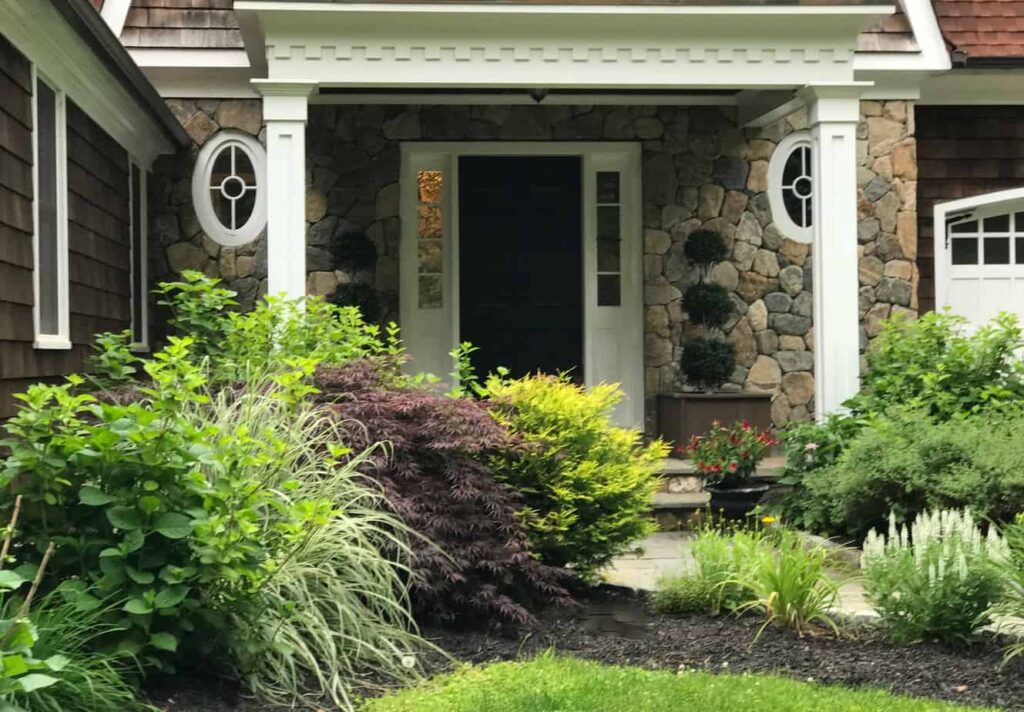 Winters in New England can be tough on home exteriors! Bluestone and natural stone walkways can shift and crack, so be sure to keep them maintained so that no one slips while they're admiring your new "first impression".  If you have a bold roof or house color, it is best to keep the door colors simple.  You can never go wrong with a black door and crisp white trim.  HOWEVER, if you have a neutral grey or white house, the color of your front door can be anything you desire.  Have fun!  Go Glossy.  BE BOLD.  Be pretty. Search around for what traits different colors present and let the world know you're feeling sexy.  I have many gorgeous shades of pin-worthy doors on my Pinterest page.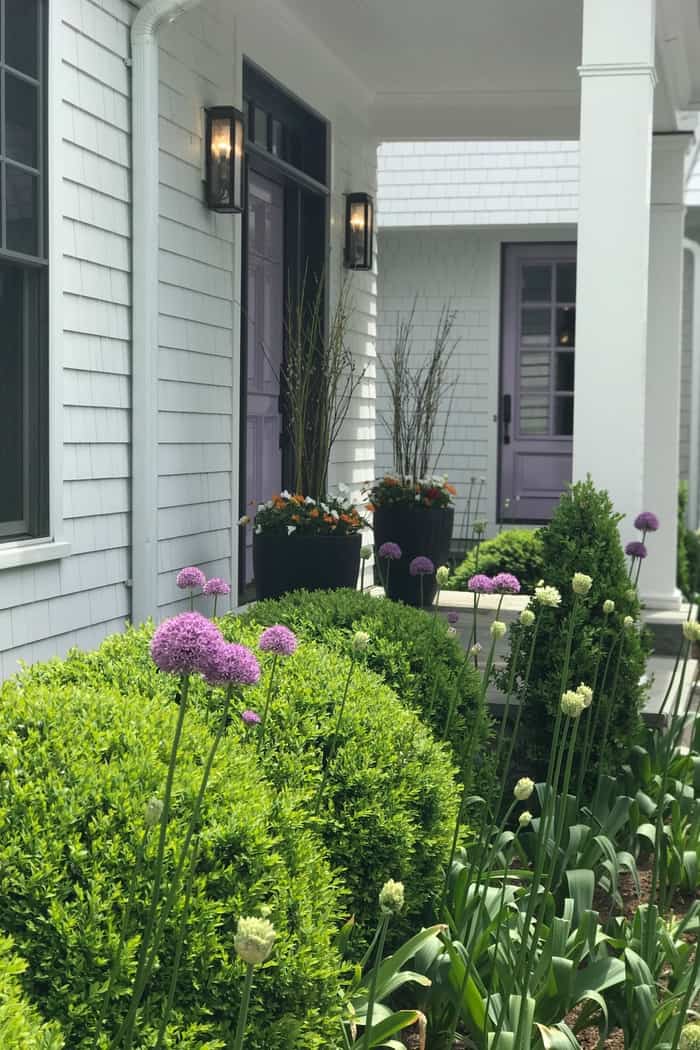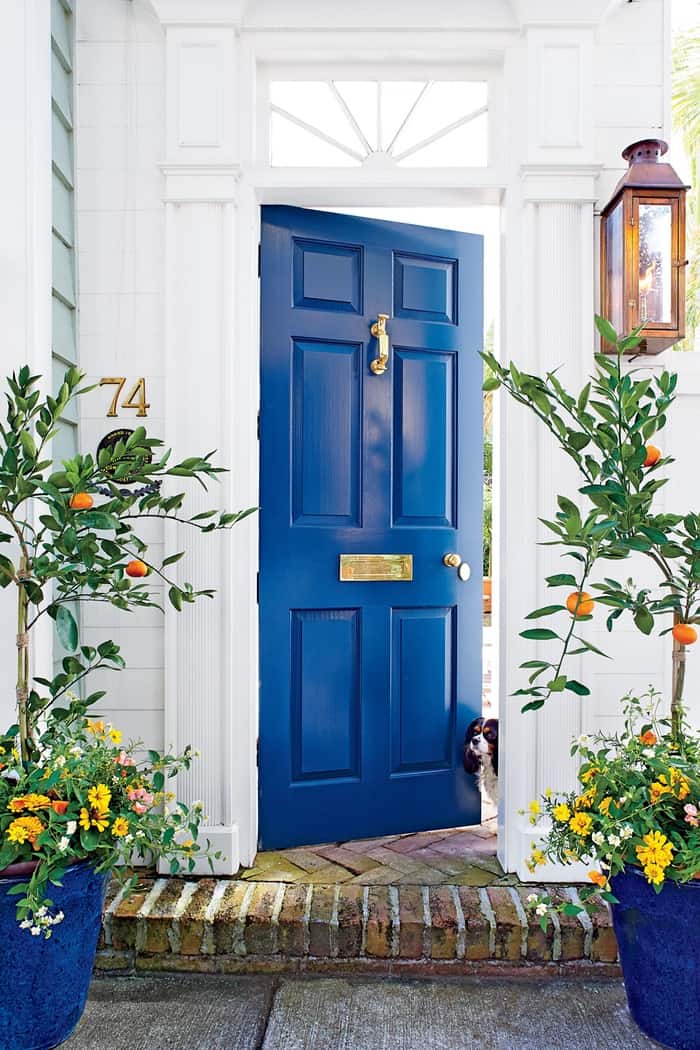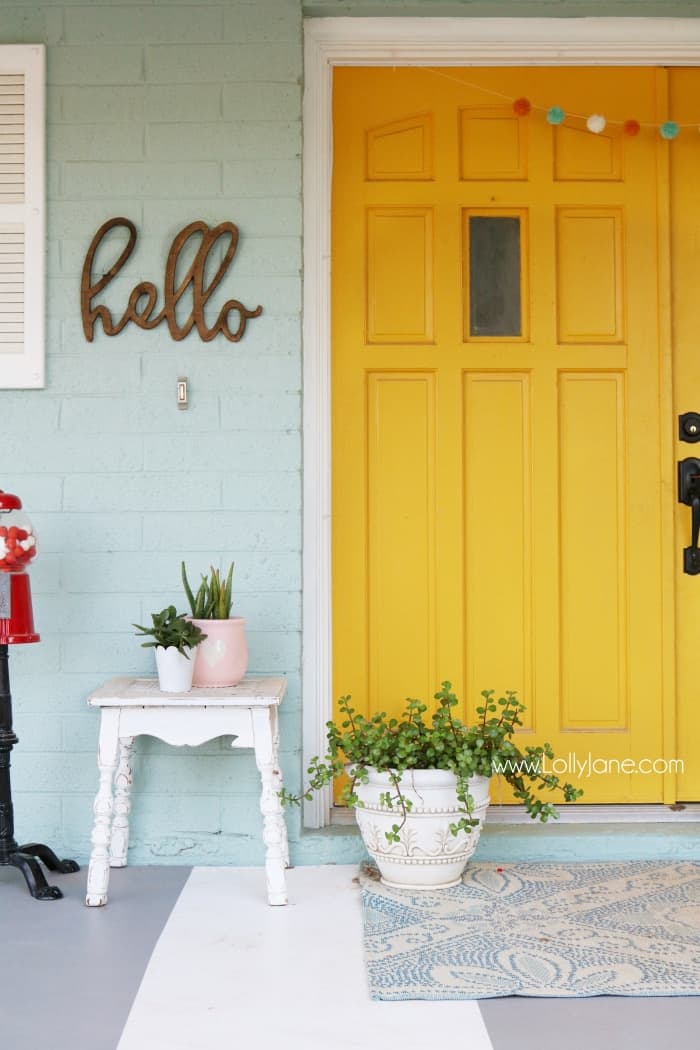 Complement the door color with similar hues in your pots and container gardens to add color, interest and beauty to your entryway. Be creative with your welcome mats.  They can complete the aloha with a smile before your guests even get in the door.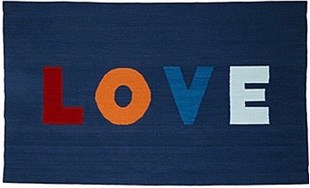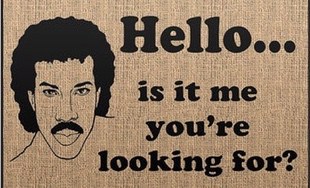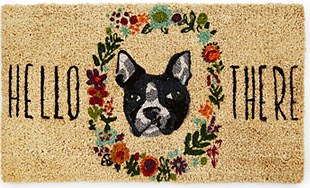 And the door knocker is the last chance to win your visitor's heart before they enter…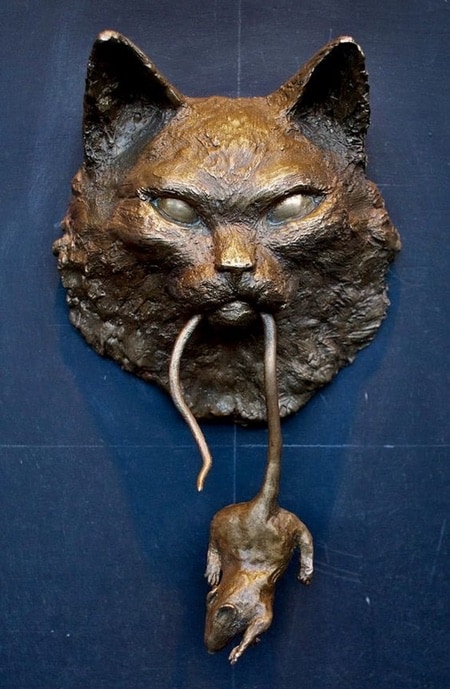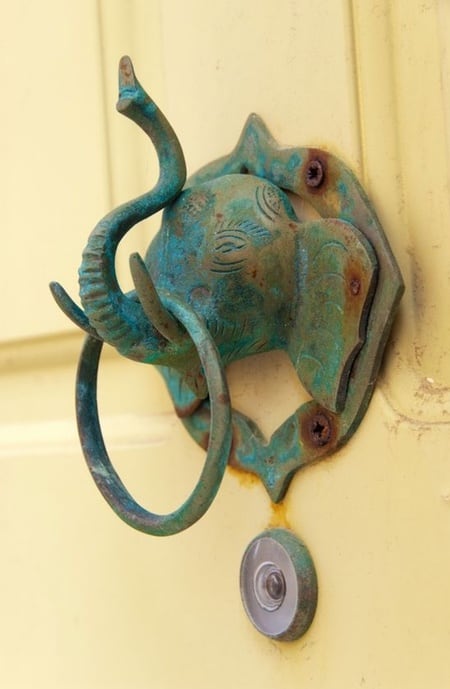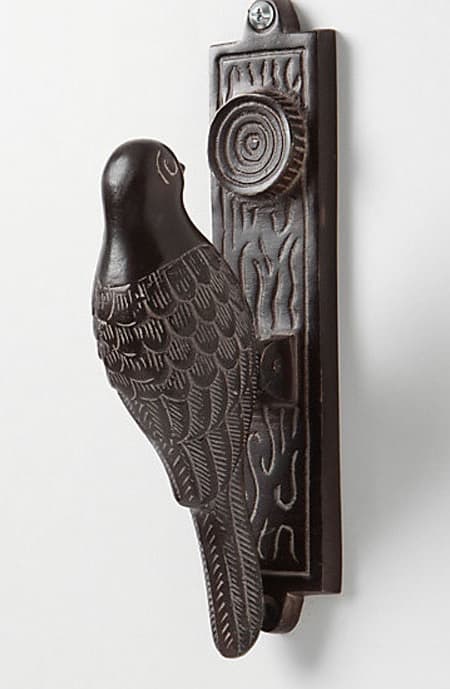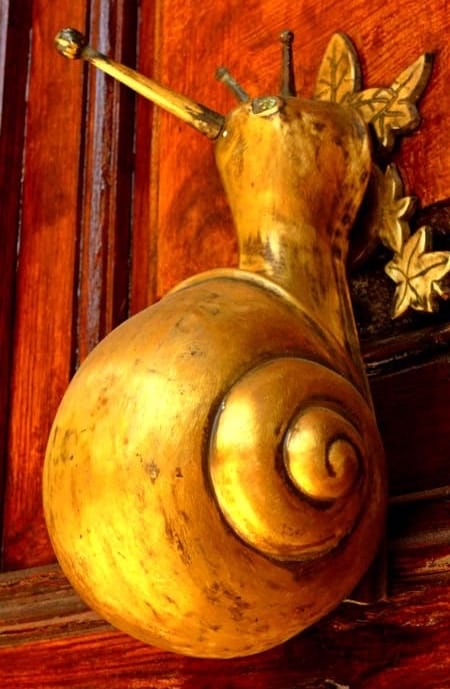 A house number in a cool font makes a statement and also ensures people know they are at the right house. Etsy is an amazing source for custom monograms and messages for these items.  Post pictures and tag @shawnafeeley and @homesquarepro on Instagram so we can see your style.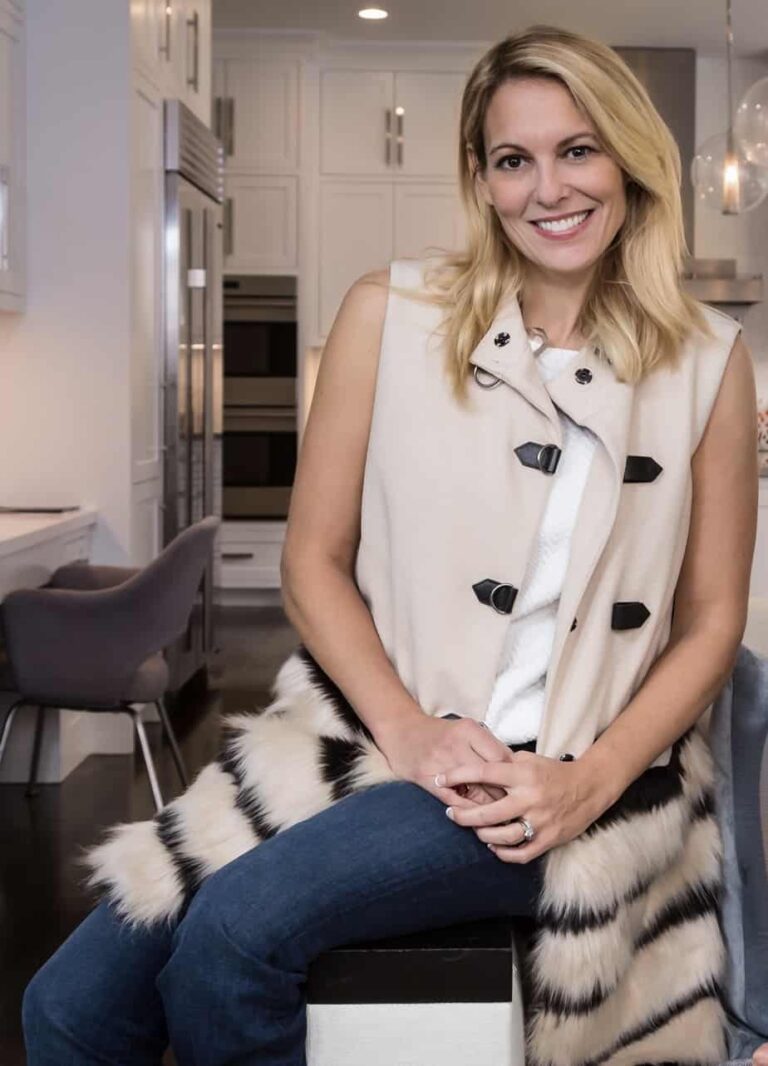 Working professionally for over ten years, Shawna has made her mark in Westport, CT where she has designed over 40 new luxury homes. Her homes have won dozens of CT Home Builder (HOBI) awards. Her strengths lie in kitchen and bath planning with a keen ability of weaving high-end amenities into beautiful spaces. She loves creating 3D renderings and sketches for her clients and the collaborative nature of the process. She is self-taught and skilled as a seamstress, painter, wallpaper installer, electrician, tile installer, landscaper, deck builder, comedian and badass handyman.