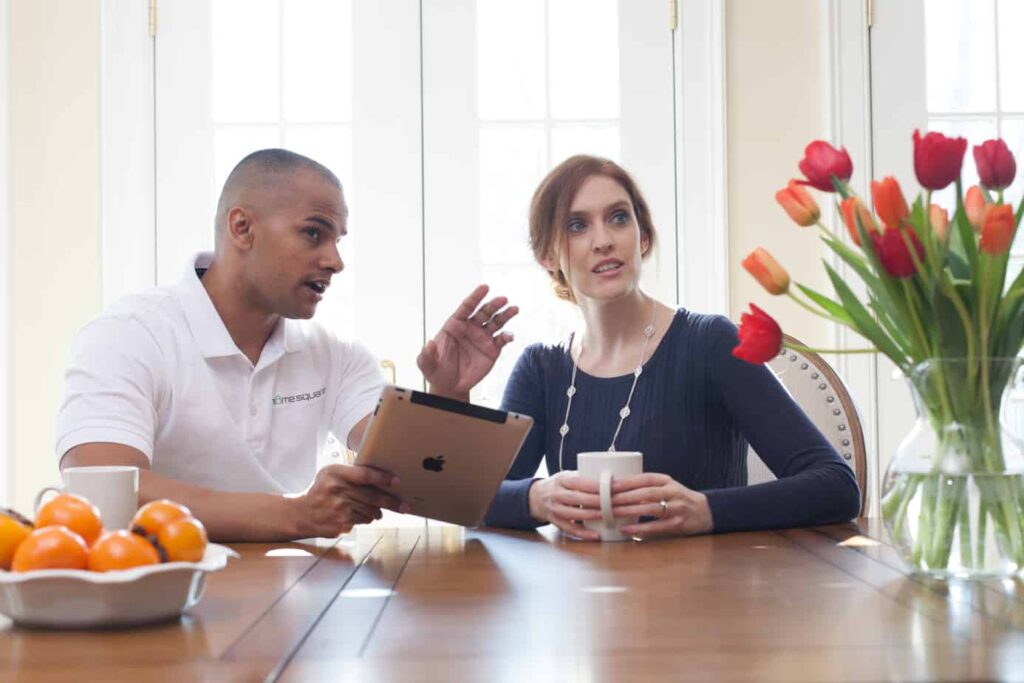 As the saying goes, "If it ain't broke, don't fix it." But what if your home simply isn't working for you anymore?
It's possible that your family has outgrown a three-bedroom setup, or a step-in bathtub is impractical due to limited mobility. Maybe you've always dreamed of an open floor plan, or it's possible that some major structural elements, such as the roof, windows or doors, are due for a replacement. Your home isn't "broken," per se, but it could benefit from a value-boosting pick-me-up.
Value-boosting isn't only about the enhancements made to your home – it's about what those improvements are worth to you and your family. Weighing the project type, size and its importance against your budget speaks volumes about what you can – and should – do with your home. Considering the time and expense involved with any type of renovation project, how do you decide if or when to create the home of your dreams?
When is it appropriate to consider home remodeling?
When determining if home remodeling is right for you, there are two major factors to consider: the type of home you're in and your financial flexibility.
While you might tabulate your decision to renovate in dollars and cents, there are intangibles in your life that cannot be measured or easily replaced. There are plenty of reasons to stay right where you are — maybe you love the local schools, have great neighbors or take advantage of a short daily commute. That's why experts recommend evaluating your decision to remodel your current home against three major life stages:
Update the starter home: Many new homeowners don't buy their first home with the intention of making it their "forever home." In that case, it may not make sense to make large investments aside from essential maintenance. Assuming the basics are working properly, updating the look and feel of your home with painting services, changing the carpets or re-doing the wallpaper is the kind of home remodeling that can be done on a budget. These small changes will make your home reflect your tastes without the hefty price tag.
Remodel the family home: Planning to raise a family requires smart use of existing space. The purpose and role of certain rooms will evolve as children grow from toddlers to teens. Accommodation may require converting a playroom into a family room or knocking down walls to turn the dining room and kitchen area into an open floor plan.
Convert the empty nest: With the kids out of the house, those extra bedrooms are ready to be turned into hobby havens, office spaces, home gyms or guest rooms. Even so, empty-nesters may find that the family home is simply too large for their needs, and they may come up with more creative ways to convert these former bedrooms into fully-functional space with purpose.
Interested in talking about options?
Your life stage is just a starting point for home remodeling. The biggest question is how to pay for all these revisions. An individual or couple just starting out is in a very different financial position than a family with growing children. Empty-nesters who are still working may have more disposable income now that their children are grown and out of the house. This all plays into the decision of how much work can be done – and when.
How much should you spend on a home remodeling project?
For starters, the average home remodel costs between $17,000 and $61,000. That's a hefty sum that's not readily accessible by all families. This is where your life stage really comes into account: is it worth it to put $61,000 into your starter home, or is that money better spent when you're expecting to spend 20 years – and raise a family – in the family home?
While there's no one answer to how much you should spend on a home remodel – each family has their own circumstances to consider – there are ways to help decide the right budget when the time comes.
Set your priorities. You may have a laundry list of improvements to make, but without ordering them, you may be stuck with an impossible price tag. Set your home's needs before your wants: invest your money in structural upgrades and fixes before turning your attention to cosmetic changes.
Take an honest assessment of your financial situation. Are you in a financial position secure enough to take out a home loan? How much interest will you rack up if you finance your project? Biting off more than you can chew money-wise may cause problems down the line.
Think about the return on investment. On average, a kitchen produces an 1 percent return on investment, while bathrooms and new windows yield a little less. If you're renovating with your future home in mind, do some research and calculate how your investment will help your home's overall value.
GET COMPLIMENTARY PROJECT ESTIMATE
Before undertaking what may be an expensive and disruptive move, think about utilizing your space more efficiently through design adjustments or . The professional eye of an experienced home improvement contractor can help you find solutions you never thought possible.