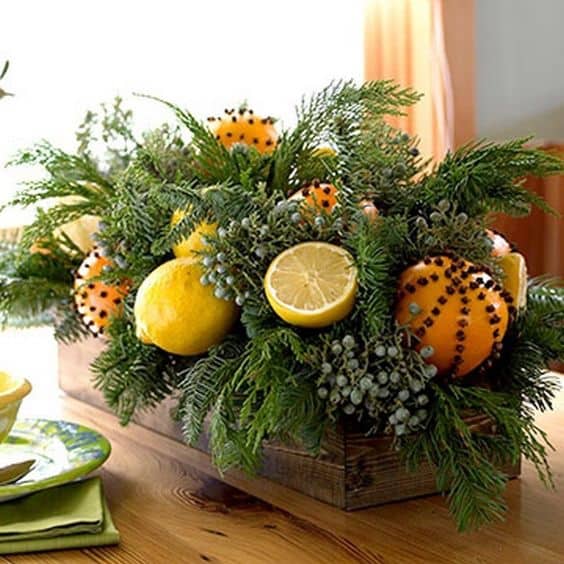 by guest author Shawna Feeley
From the beginning of September to St. Patrick's Day, I can think of at least 7 opportunities to get your holiday décor game on.  None of this involves a trip to Party City, just so we're clear.  I'm talking about carving pumpkins, hand making decorations, setting up elaborate lights, utilizing organic materials and creating deep resentment from friends and relatives who cannot pull this stuff off as effortlessly as you do. You know, what the holidays are really all about.  The most import thing about being a holiday entertainer is to remember the golden rule: treat your guest as you would like others to treat you.  A candle in the bathroom, enough toilet paper, hand towels, and wonderful sights and sounds, along with tantalizing smells and delicious food and beverages.  If this sounds difficult to do right, well that's because it is.  It takes tons of effort and lots more time than you probably have, but it's time to dig deep and show them what your made of: LET'S GET THIS PARTY STARTED!!!!!
Nature's Garden
My favorite holidays to decorate for are Halloween and Christmas.  A smart display of natural materials is always a million times more alluring than something bought last minute and propped up in a lame attempt to be festive.  Most of my favorite things involve organic materials.  I could spend hours picking out pumpkins and forget about how long finding the perfect Christmas tree. My favorite pumpkins are those unusual sage/blue and white Cinderella pumpkins and my favorite Christmas tree is a Fraser Fir because of the strong branches and silver sage needles.  Some pumpkins make better decorative displays than carving material, so I reserve the carving for the big orange ones and always pick the ones with the coolest stems.  Flowers, plants, cut greenery and lights finish up these displays.  Search Pinterest for ideas and execute stealthily.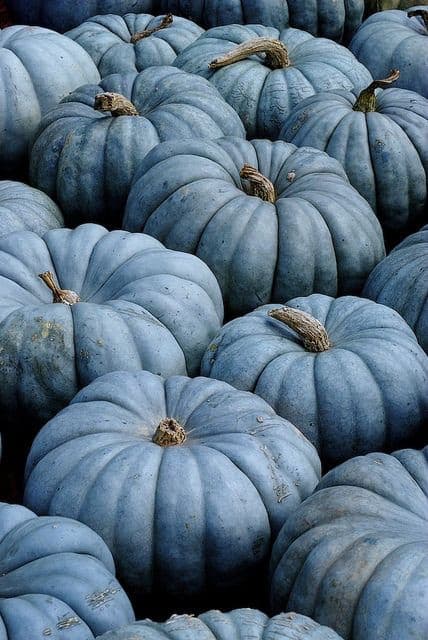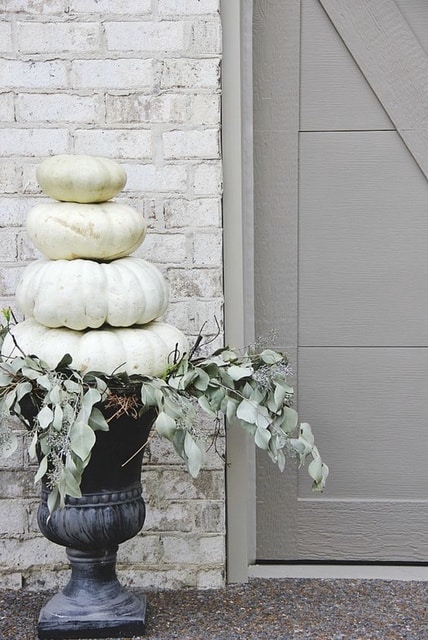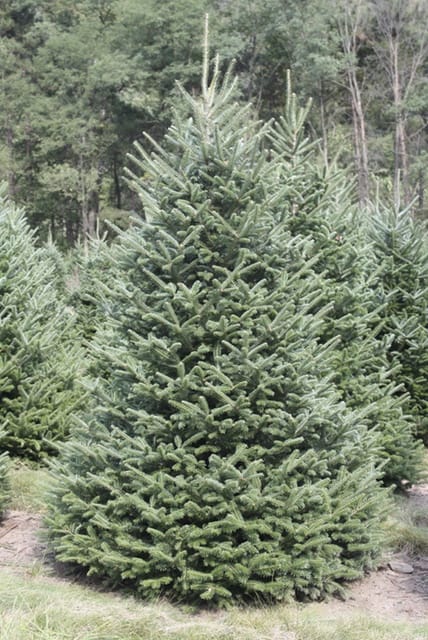 Outdoor Fun
Get your guests excited before they even come through the door. Lights, displays and porch decorations are welcomed all year round. The only rule I would suggest would be to take them down in a timely manner. Keep up with the decorations. Some items can blend into each holiday, but no one needs to think that there's been a horrible lawnmower accident on Thanksgiving. A great curb appeal upgrade is to get some professional help with the lighting. That can be challenging but often a well-lit tree or spotlight on the front door is a game changer. Amp up your fire pit or outdoor spot with some draped party lights.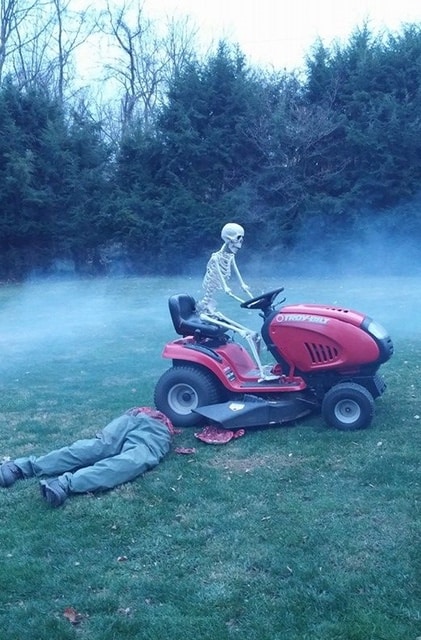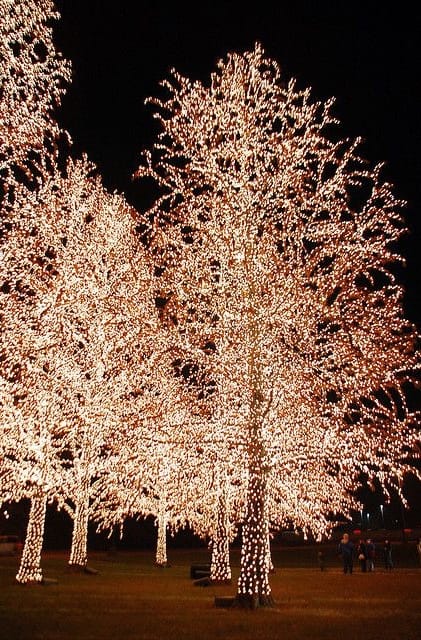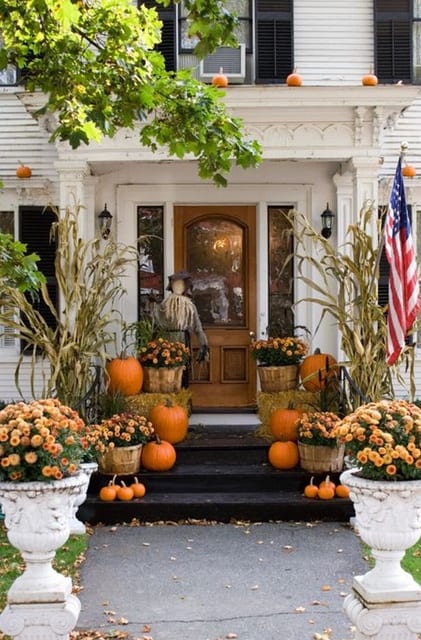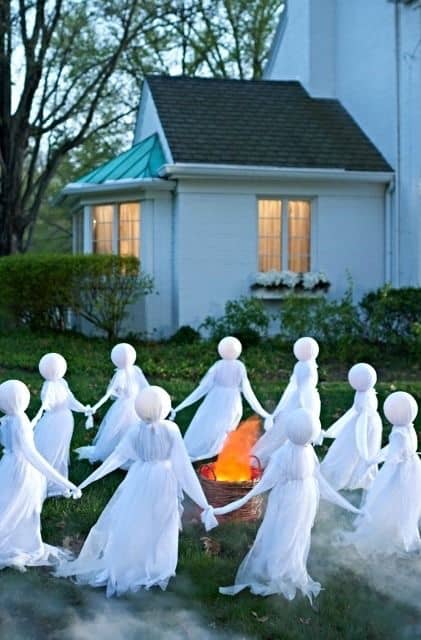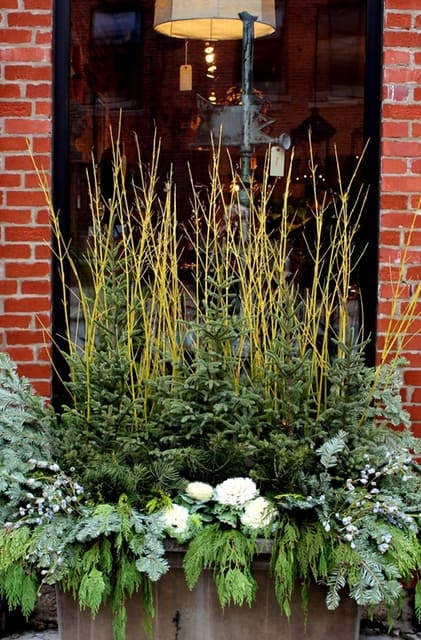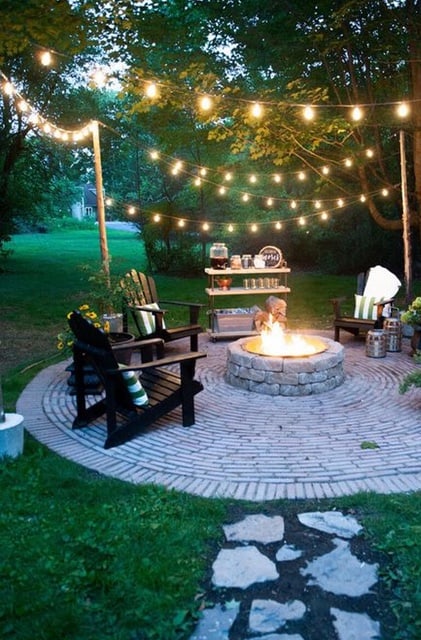 Table Top
I love setting a holiday or special occasion table. I gravitate toward natural materials to fill in the spaces between the place settings. Get clever and mix materials. Citrus, decorative cabbage, artichokes mixed with florals are amazing. Plant your paper whites and amaryllis now for Christmas blooms. I buy wide width burlap and linen by the yard and use as table cloths. I like to go in the woods for moss, berries, and birch bark. A basic white table setting can be punched up with some fun desert plates or perfect napkin pattern.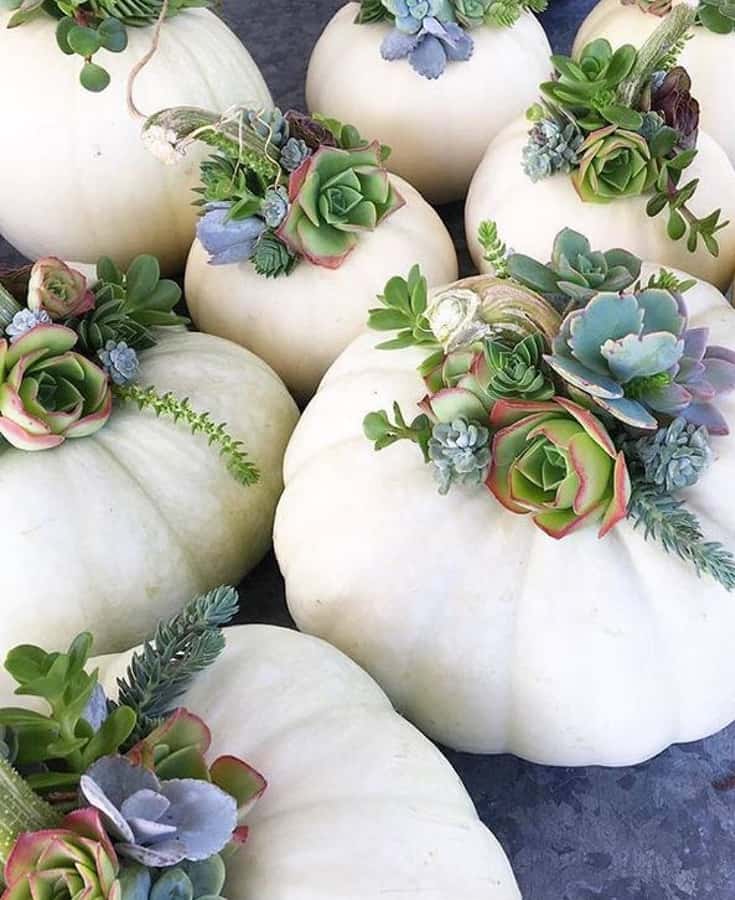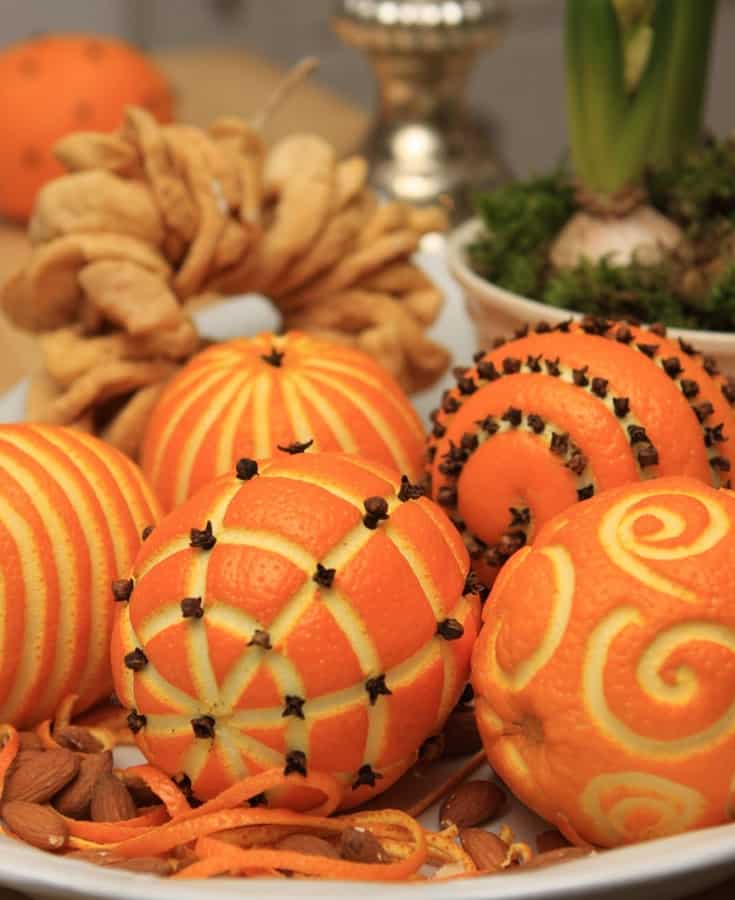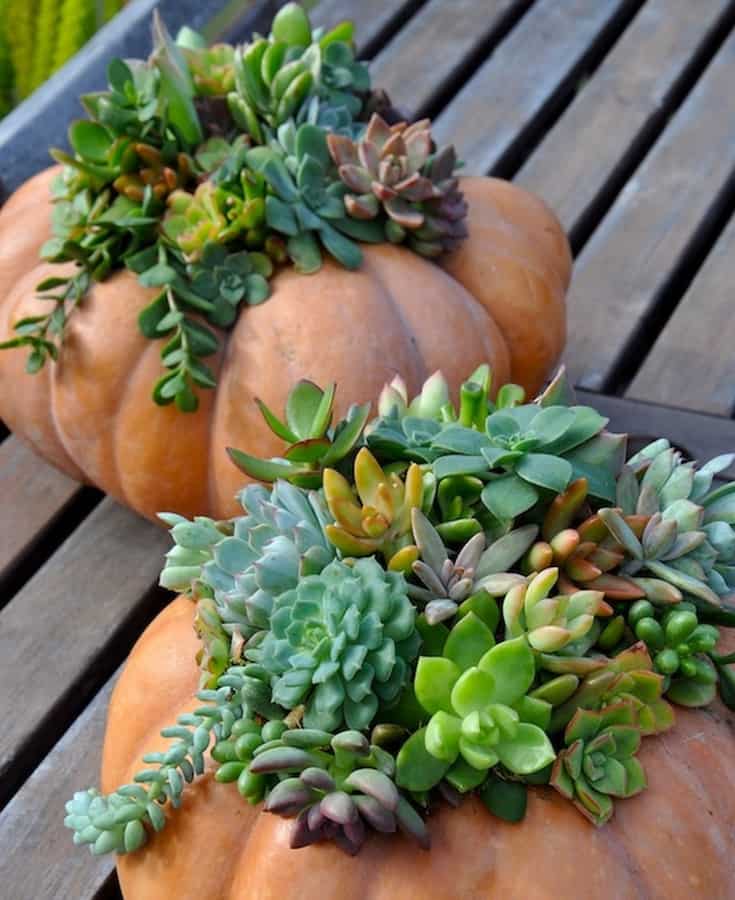 Holiday Scents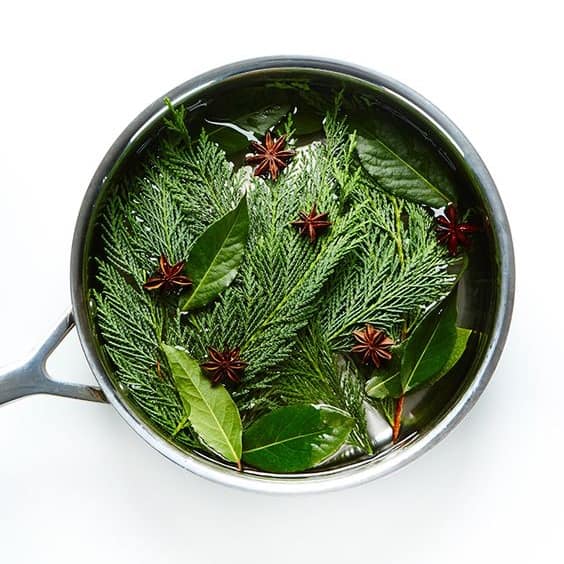 One of the easiest ways to get the mood started is to throw on a low simmer potpourri. It's not just a category in jeopardy, ya know.  Think spices, lemons, pine branches, juniper berries, cinnamon and cloves.  I adore beautifully scented candles and light them in most every room when I have guests.   Candles in the bathroom make perfect sense for any hosting situation.  I also like to have either baked something or be roasting dinner or just make bacon or bread when you want delicious savory smells.  Pay attention to provide nice hand soap and hand towels for the powder room.   If you have a wood burning fire place, make a fire.  It immediately creates warmth and glow in the room and is a natural place so sit and relax.
Sounds Like A Good Time
Piano, dance music, real singing, soft classical, spooky moaning: they are all important layers in setting a mood.  Creating the atmosphere for the situation requires you touching all the senses.  Think about your audience and who will be coming.  Set a mood that makes sense.  Music, even softly in the background, helps your guests realize you care and hope they are enjoying themselves. One of my better impulse purchases was this gramophone from Restoration Hardware.  It really magnifies the volume played right from your iPhone and the speaker manipulates the sound in a supercool way.   Or, in a pinch my Alexa Echo plays music as fast as I can remember to ask her.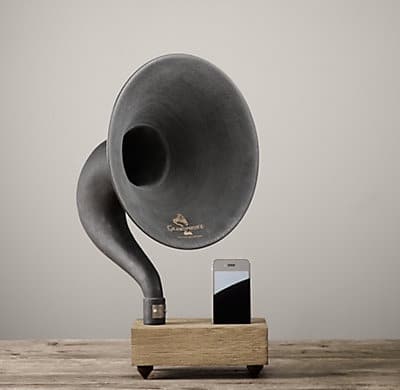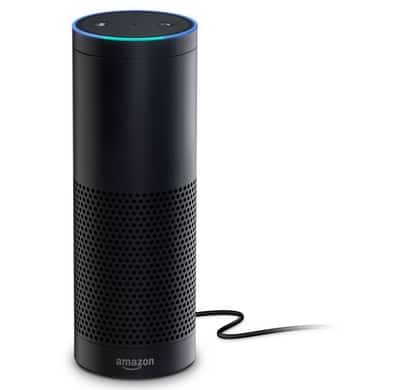 Love your friends and family and be happy you are together for another celebration.  Enjoy yourself and do not stress about doing any of these things if they will not bring you joy.  Festive decorating is supposed to be fun and hosting is your opportunity to show your friends that you care.  Be prepared and organized so you are not stressed and scrambling during the event.  Get professional help if you can afford to. Or just try one new thing each gathering and spread the joy.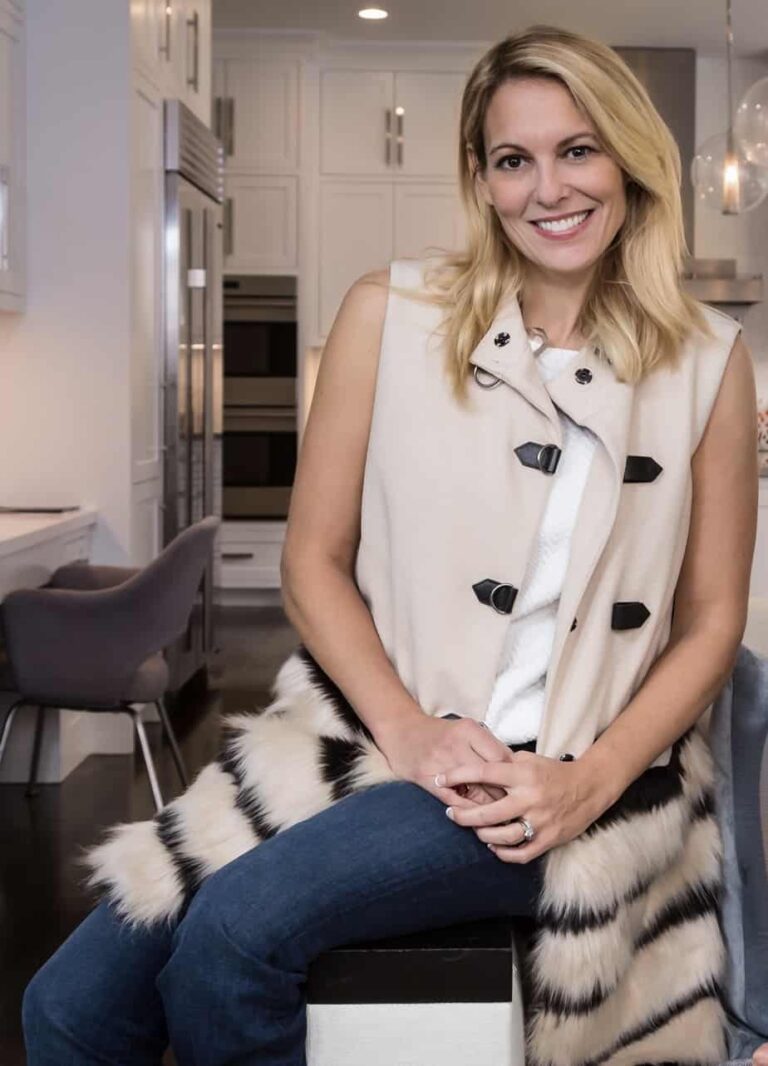 Working professionally for over ten years, Shawna has made her mark in Westport, CT where she has designed over 40 new luxury homes. Her homes have won dozens of CT Home Builder (HOBI) awards. Her strengths lie in kitchen and bath planning with a keen ability of weaving high-end amenities into beautiful spaces. She loves creating 3D renderings and sketches for her clients and the collaborative nature of the process. She is self-taught and skilled as a seamstress, painter, wallpaper installer, electrician, tile installer, landscaper, deck builder, comedian and badass handyman.